Accounting
If your company manages a client trust account, we know how complicated that can get. We set out to make tracking payments and the writing of checks easier than you ever thought possible. Below are a few of the items that can be handled with the accounting module.
Track unpaid bookings.
Create splits amongst the Reps within your organization.
Create splits with other agencies or outside companies.
Report on revenue by Client, Rep, Department and Buyer.
Track residual payments.
Track holding dates and conflicts for commercial bookings.
Screenshots
Macintosh Screenshot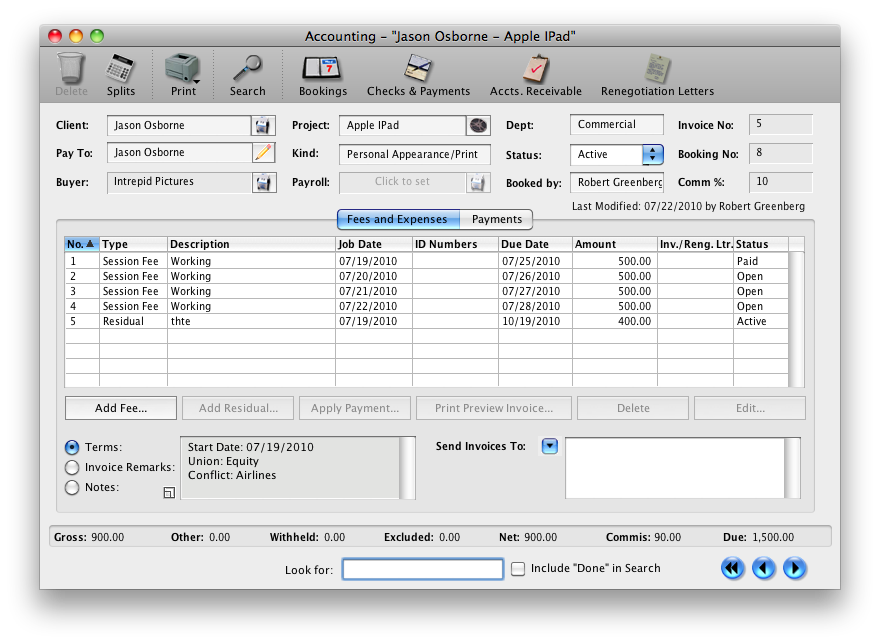 Windows Screenshot