Elements
Used in conjunction with the Bookings module, the Elements module lets you track which master reels are due from the production company.
Highlights:
Track elements by due date, client, the Production Company and element type
Take notes and send follow-up emails to the production company.
Once the element is received you can use the Elements module to keep track of the whereabouts of the various reels.
Screenshots
Macintosh Screenshot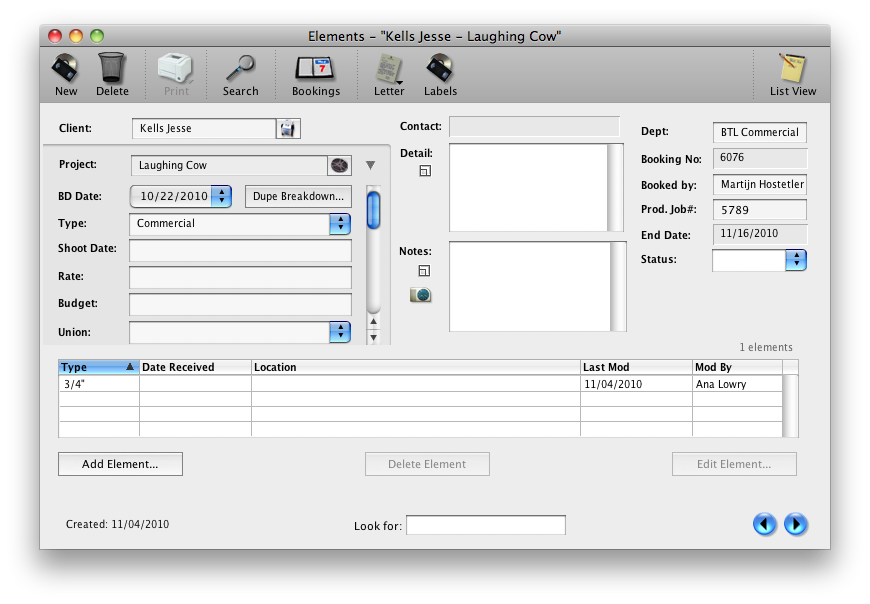 Windows Screenshot